German Club Oktoberfest in Solaire: Tickets Now Available!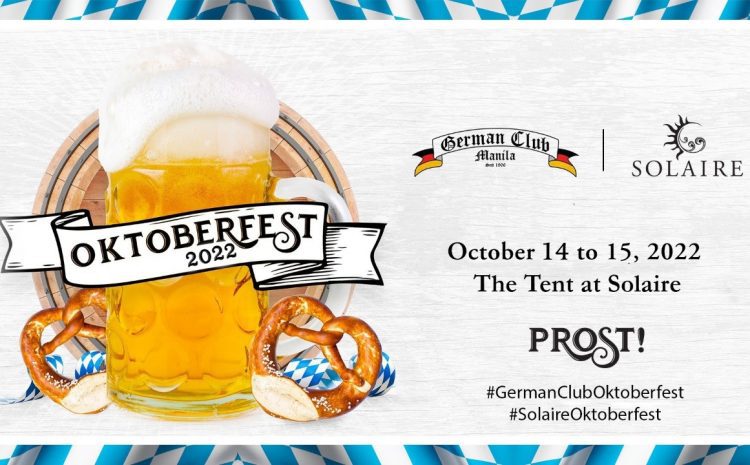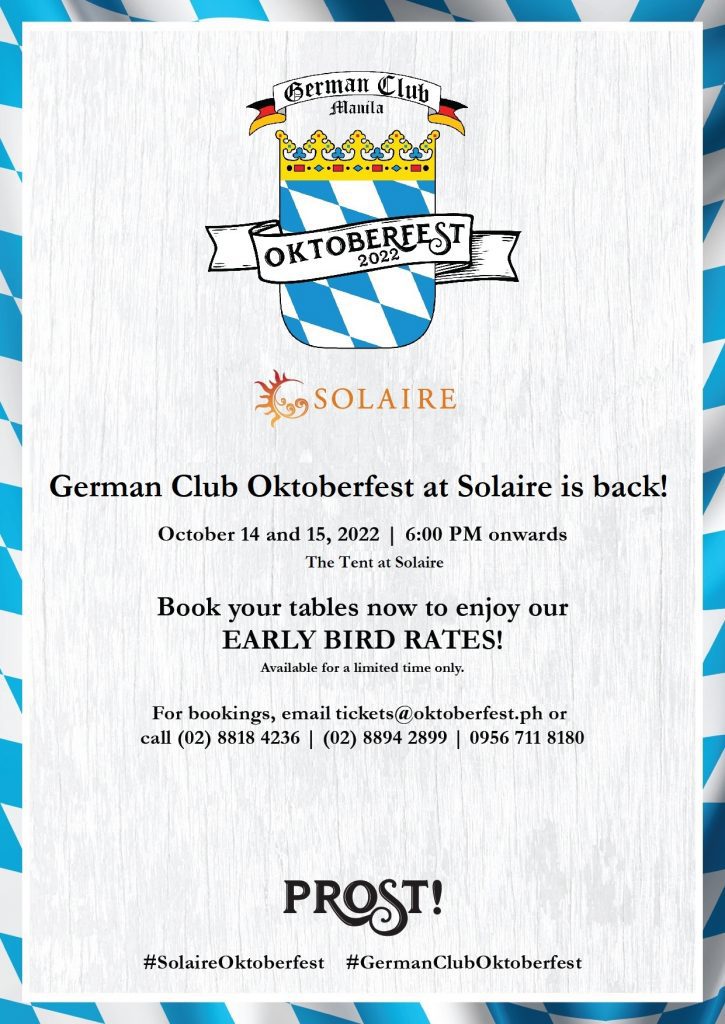 Grab your Early Bird Tickets
for the 82nd Oktoberfest!
---
The 82nd Oktoberfest is fast approaching and we are inviting you to celebrate with us this coming October 14 and 15 at the Oktoberfest Tent in Solaire Resort and Casino.
Join us as we indulge in an endless stretch of a sumptuous Bavarian feast, unlimited free-flowing Weihenstephaner Beer, German traditions, and exciting raffle prizes. Also, catch the Bavarian Sound Express as they come to the Philippines for their 17th Oktoberfest stint, bringing musical delight to the evening's colorful festivities.
Act fast and enjoy the Early Bird Ticket Rates available until August 31, 2022.
Please be advised that online bookings are subject to
PHP 100 CONVENIENCE FEE PER TICKET
For CORPORATE, GROUP reservations, and other inquiries,
send an email to tickets@oktoberfest.ph
or call
+63 956 711 8180 or (02) 8894-2899; (02) 8818-4236.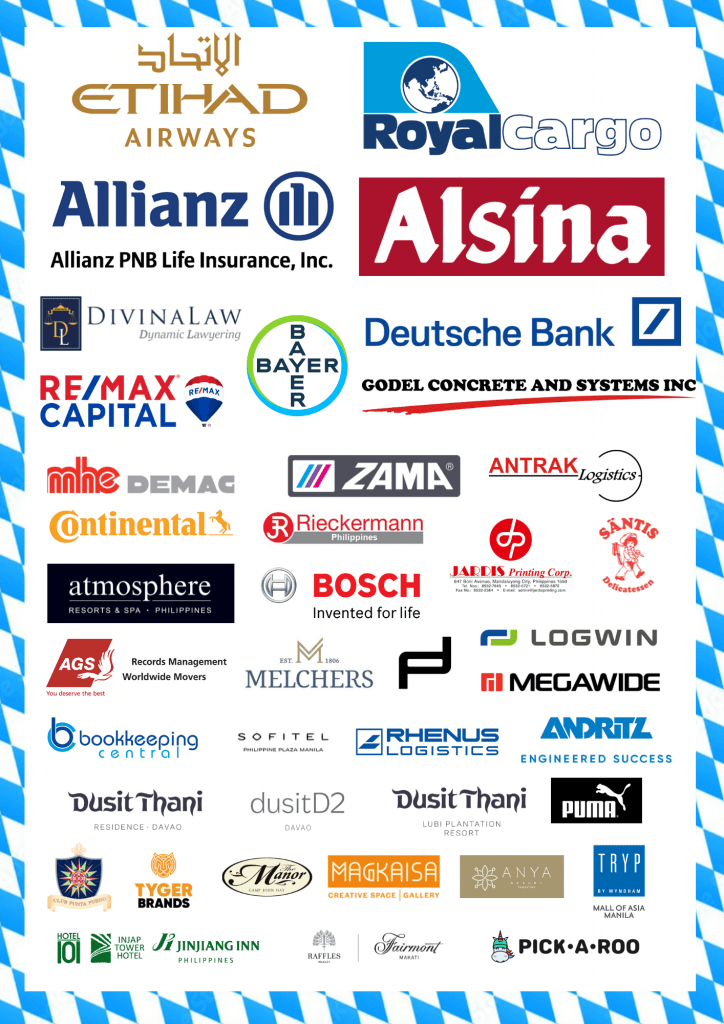 For other Club inquiries, you may call us at (02) 8818 4236 / 8894 2899
or you can e-mail us at reservations@germanclub.ph