Oktoberfest 2018 Celebrations and Promos in the Metro You Should Not Miss!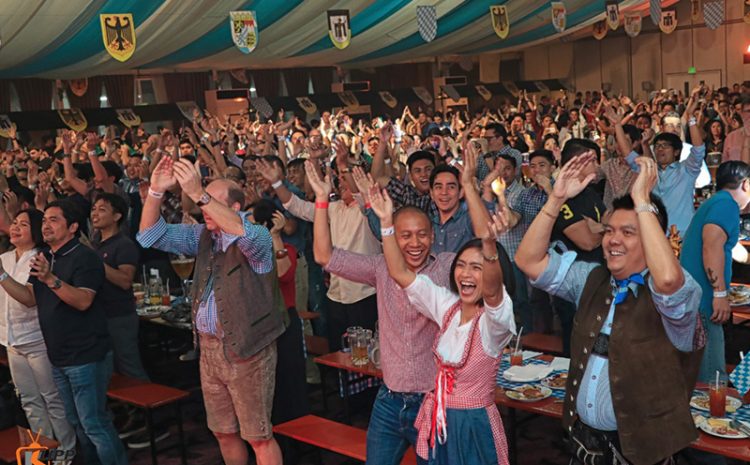 The original Oktoberfest celebrations in Munich, Germany may have later on evolved to be celebrated from mid-September until the first week of October to ward off the season's chill, but in the Philippines, the celebrations are only at the tip of the iceberg. Gratefully, the country is not only more than welcoming to long-lasting celebrations and traditions, but it is also a treasure trove of restaurants, bars, and clubs united in the celebration of one of the most beloved and most awaited festivities of all time– Oktoberfest!
This October, Philippine Primer spices up your month as we gift you a list of restaurants reliving Germany's historical Oktoberfest in Manila!
German Club, Manila
80th Oktoberfest at Solaire Resort and Casino
It is undeniable that German Club Manila, being one of, if not, the oldest expats clubs in the Philippines, holds the biggest and perhaps the longest-running Oktoberfest in the country with their 80th Oktoberfest celebration, not at their restaurant in Makati, but at Solaire Resort and Casino in Paranaque City tonight!
Also read: German Club Manila's Oktoberfest: What to Expect from the 80-Year-Old Celebration
From October 4 to 6, starting at 6 p.m. to 2 a.m., a 2,400-square-meter tent will be housing all who wishes to be a part of the celebration, filled with great Bavarian food care of an authentic Bavarian chef, plus 25,000 liters of Oktoberfestbier from the oldest brewery in the world, Weihenstephan. Complementing this festive vibe are traditional and contemporary music courtesy of a 12-man band, the Bavarian Sound Express.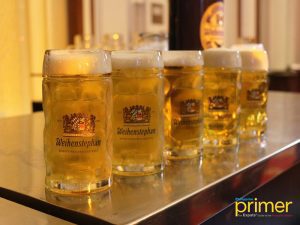 Tickets can be purchased at Ticketworld.com, the German Club in Makati, Solaire Box Office, or at Ticketworld counters. Tickets are also sold at the venue and are inclusive of a one-day entry, the coveted German beer mug, and free-flowing German beer and food!
Also read: German Club Manila's 80th Oktoberfest at Solaire
So hurry and let us meet at Solaire for the German Club Manila's Oktoberfest, which reportedly could magnetically draw you in.
Source: https://primer.com.ph/blog/2018/10/04/oktoberfest-2018-celebrations-and-promos-in-the-metro-you-should-not-miss/